Terrazzo & Marbling Trays Making Workshop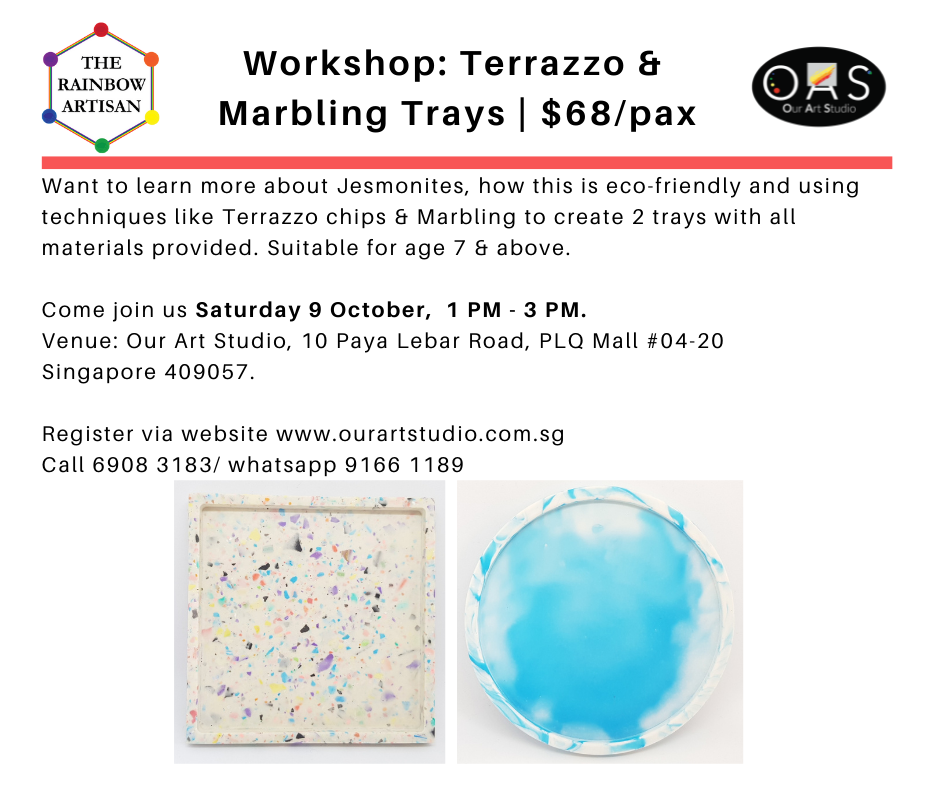 In collaboration with The Rainbow Artisan, Our Art Studio brings to you a fun workshop creating your own trays!
Participants will learn how to use Jesmonite, an eco-friendly material to create two trays. One using the Terrazzo technique and the other using Marbling technique.
The trays created are great for decoration, displaying/putting trinkets, keys and other small items.
Minimum age is 7 years old up to adults.
Registration on first come first served basis.