Shoe Painting Workshop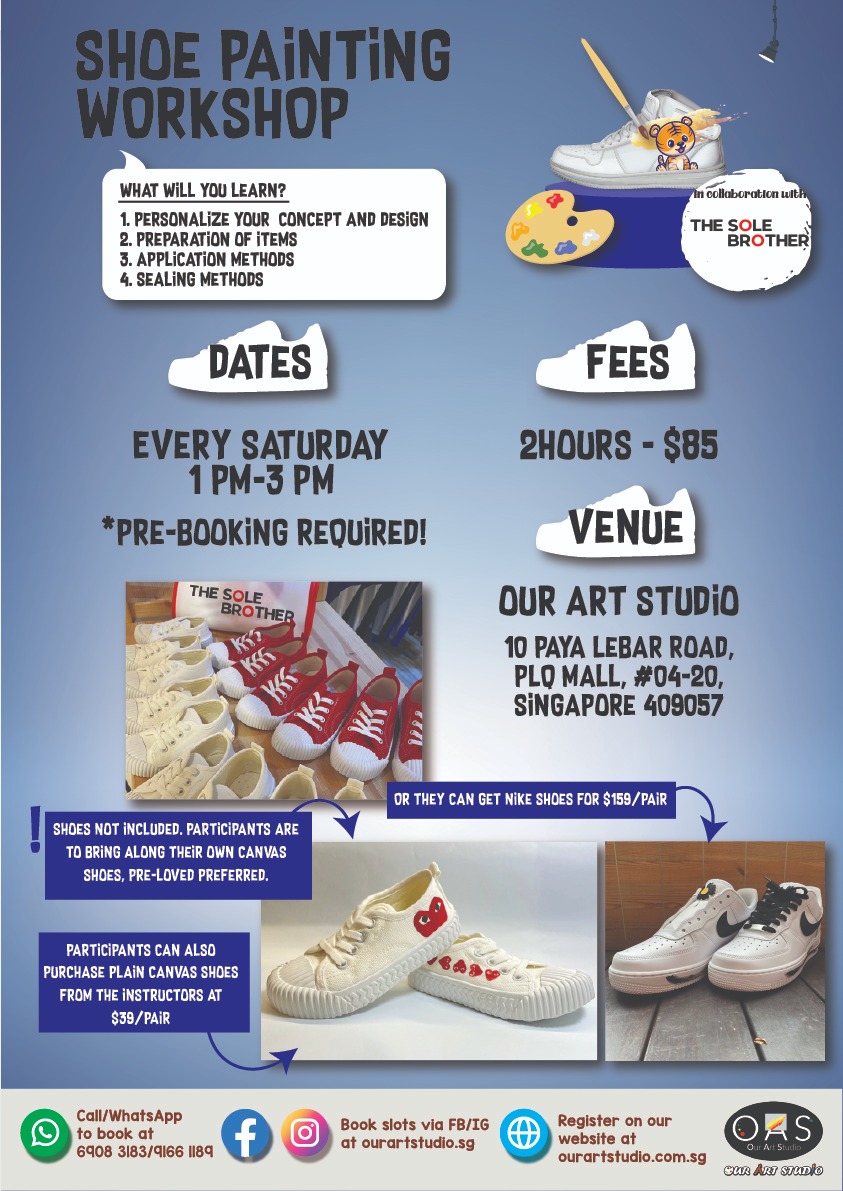 In collaboration with The Sole Brother, Shoe Painting Workshops are available every Saturday 1-3pm at Our Art Studio.
Participants will how to personalize their design and concept, how to apply and seal the paints to customize their unique shoe designs.
Kindly note that pre-booking is required. Minimum age is 5 years old up to adults.
$85 for 2hr workshop does NOT include shoes. Participants can bring along their pre-loved canvas shoes for the workshop or choose to purchase a pair of blank canvas shoes @ $39 or a pair of Nike shoes @ $159 from the instructor.