Palette Knife Painting Workshop - Pastel Flowers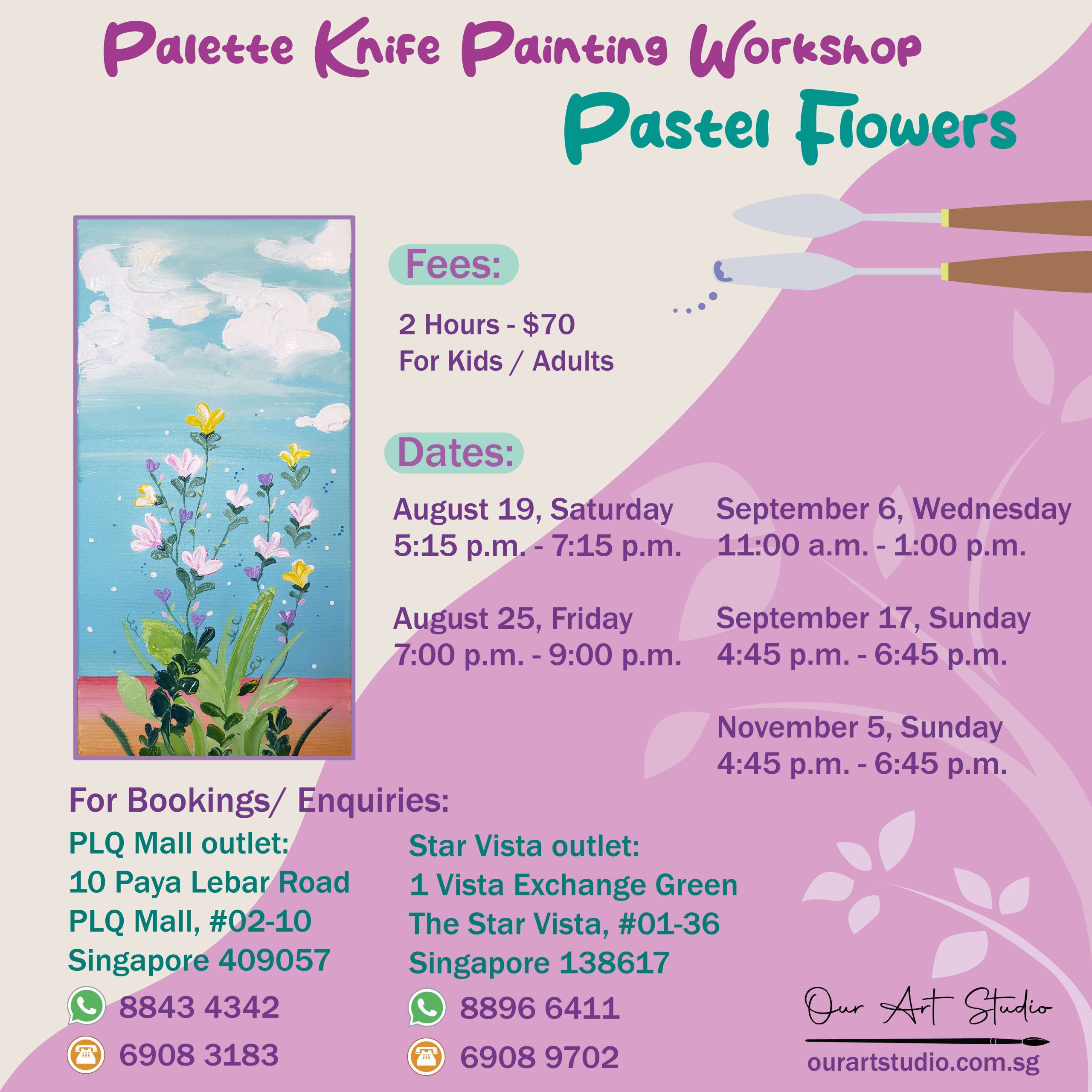 Palette Knife Canvas Painting – Pastel Flowers
Learn how to use palette knife painting techniques to create lovely flowers on canvas.
Besides using the palette knife, participants will also learn how to use brush strokes, blending and colour mixing.
Suitable for kids and adults.
Kids to be minimum 6 years and up.
No age limit for adults.