Painting with Seashells Workshop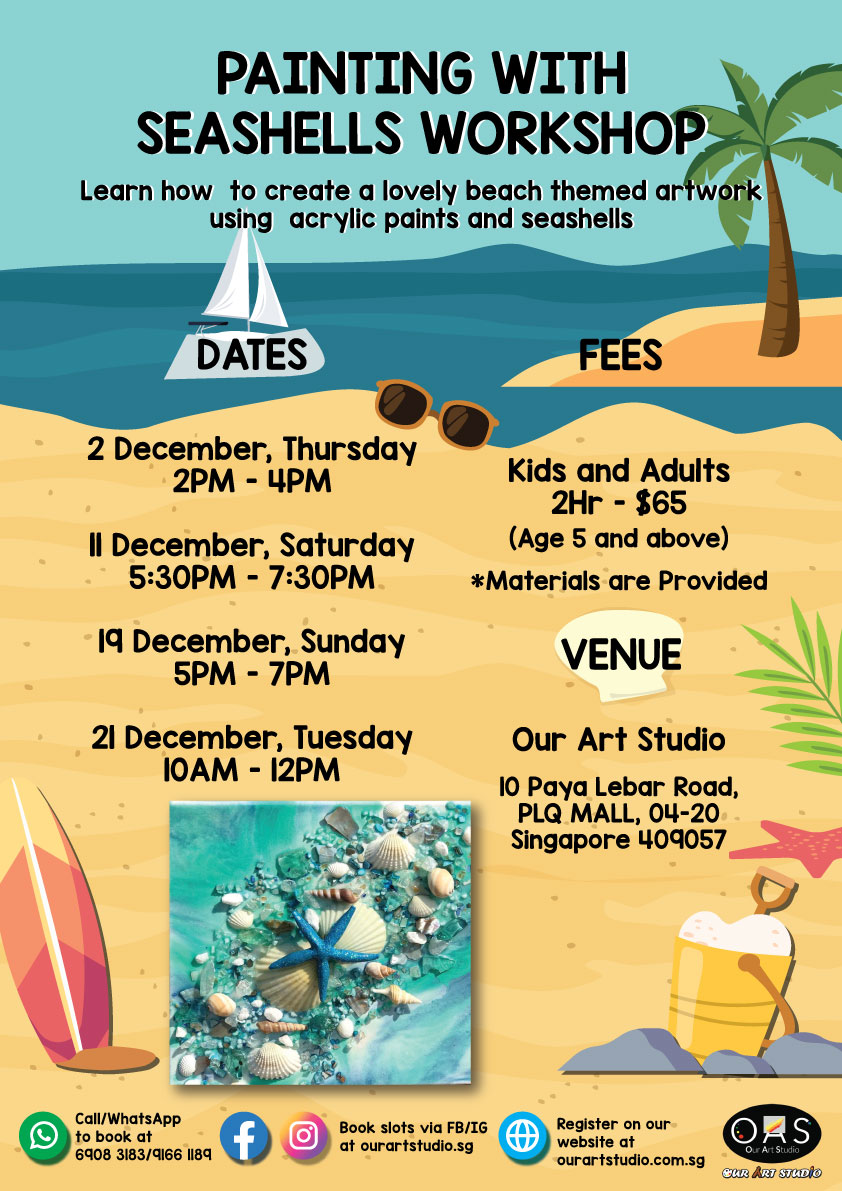 Painting with seashells workshop
Participants will be exposed to various techniques and mediums in this workshop.
They will learn how to use acrylic to paint on canvas, followed by how to position and fix seashells, starfish and sea glass on the painted canvas.
Lovely artwork to display on your walls or as a gift to your friends.