Nagomi Art - Winter Wonderland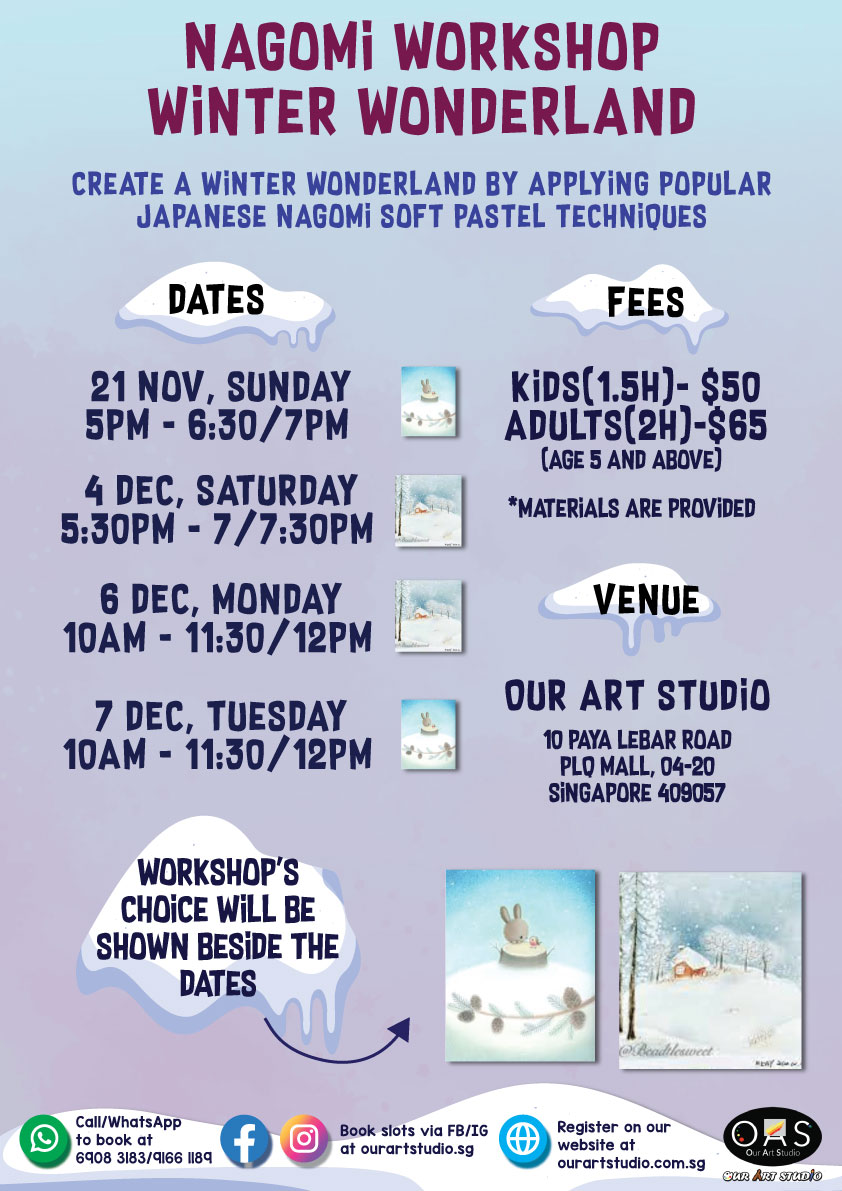 Originating from Japan, Nagomi Art is a therapeutic art form where soft pastels are used to create soothing and beautiful artwork.
Participants will learn how to use Nagomi techniques to create a winter wonderland. There are two lovely artwork choices as shown in the poster.
For ages 5-8 years, we suggest 1.5hr due to their concentration span.
For ages 8 years – adults, 2hr will be good so there will be sufficient time for them to blend and perfect their skills.