Canvas Painting Workshop - Seashells on the beach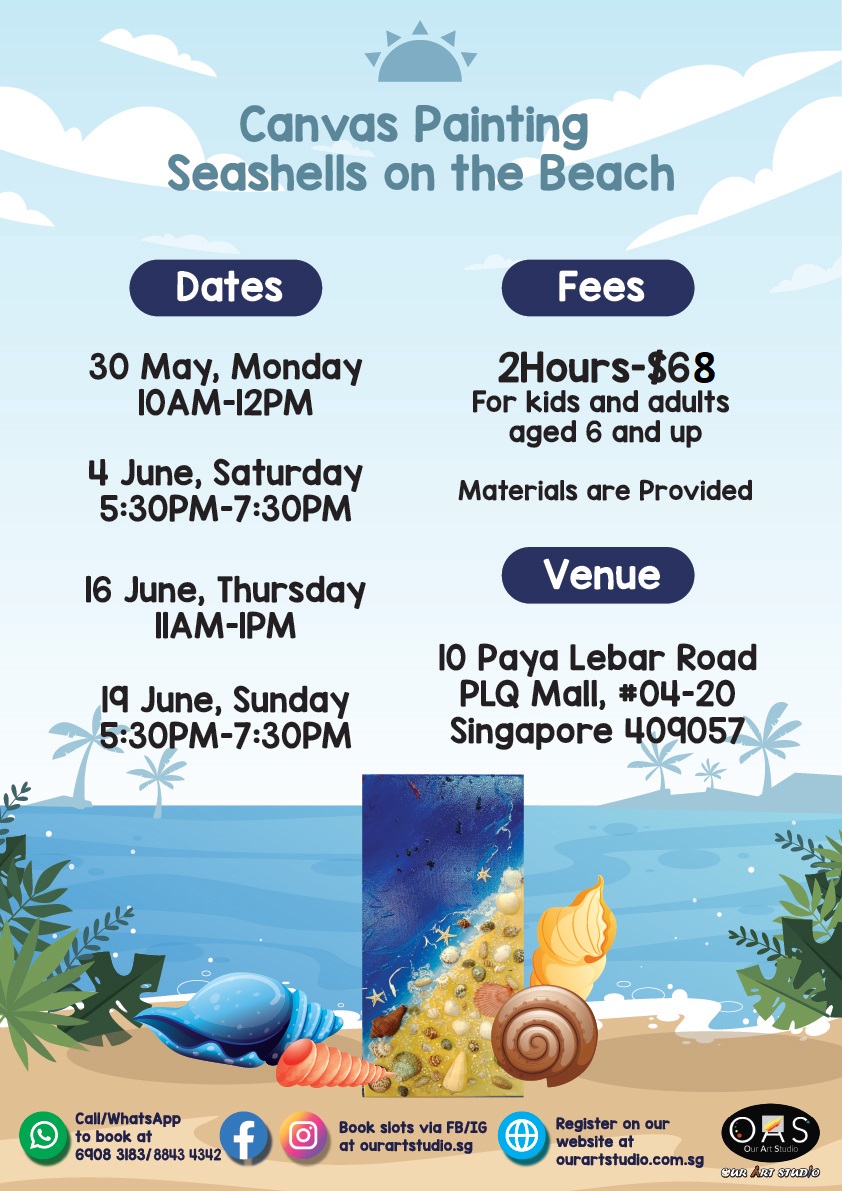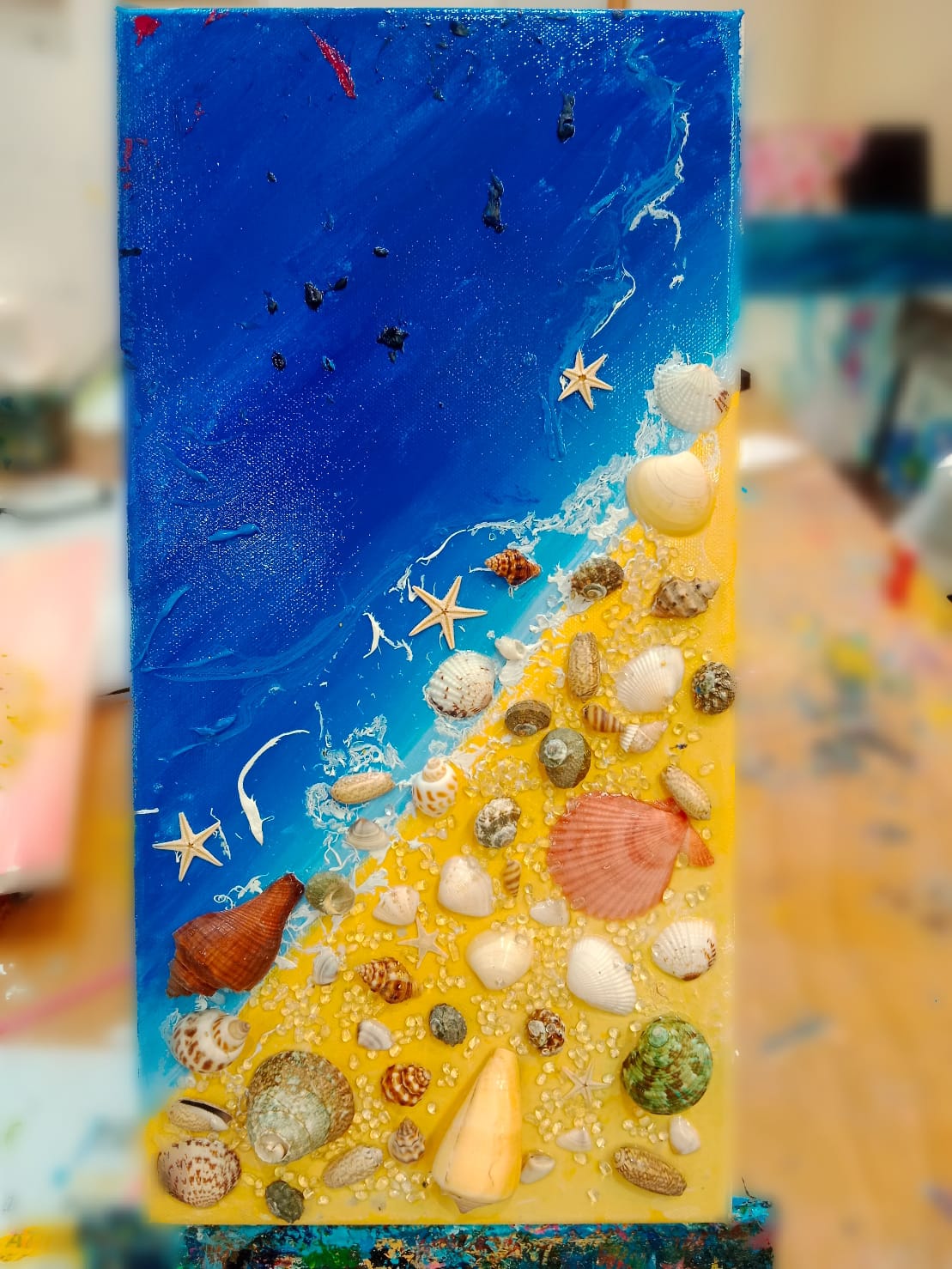 Canvas Painting – Seashells on the beach
Our popular seashells theme workshop will be back this June! This time we will be creating the sand, the sea and the shells using different canvas painting techniques.
Participants will be exposed to various techniques and mediums in this workshop.
They will learn how to use acrylic to paint on canvas, followed by how to position and fix seashells on the painted canvas.