Canvas Painting Workshop - Enchanted forest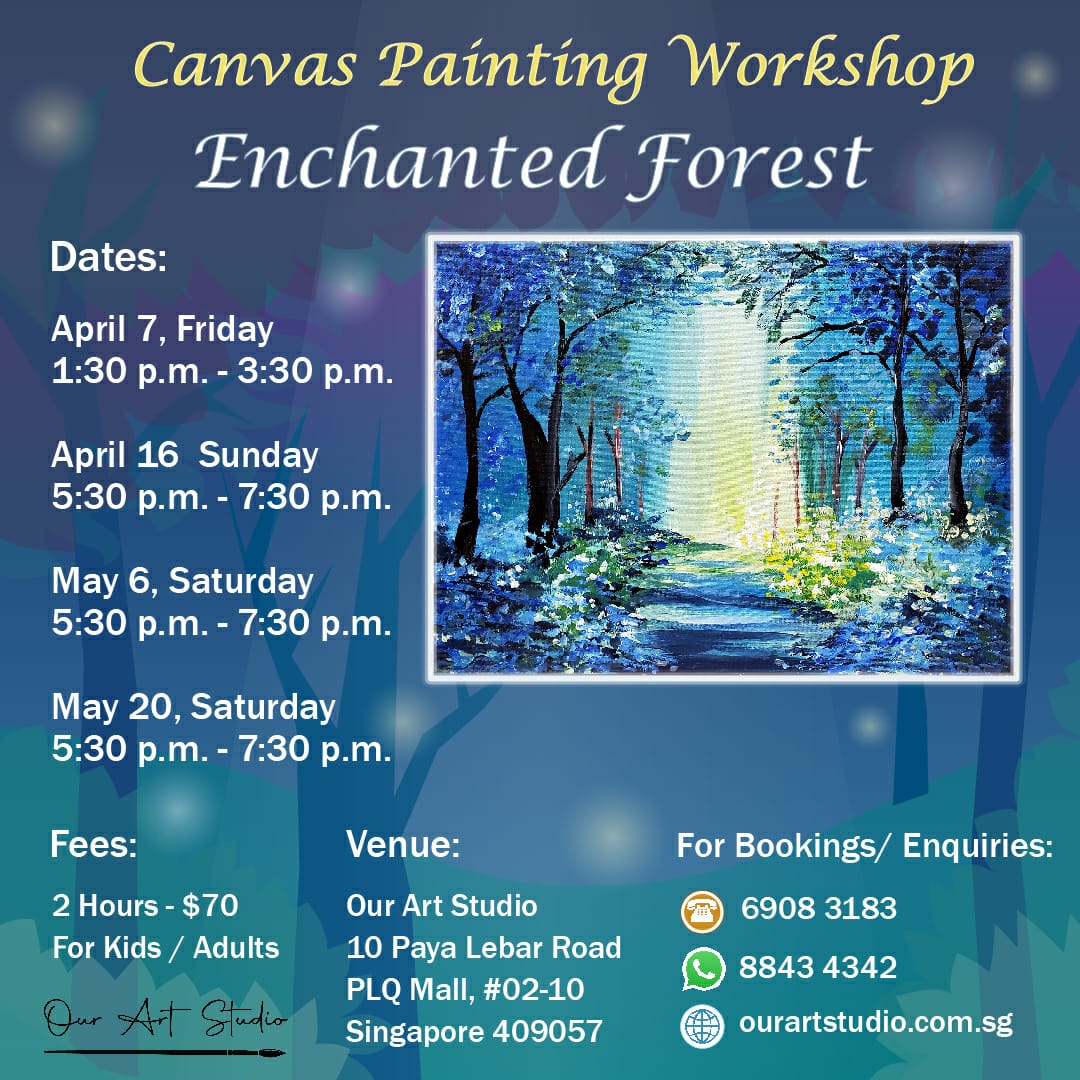 Canvas Painting – Enchanted Forest
Join us in a creating a magical forest painting using different acrylic painting techniques.
Participants will be exposed to various techniques in this workshop including brush strokes, blending, colour mixing, stippling and more.
Suitable for kids and adults.
Kids to be minimum 6 years and up.
No age limit for adults.