Bottle Painting and 3D Clay Modeling Workshop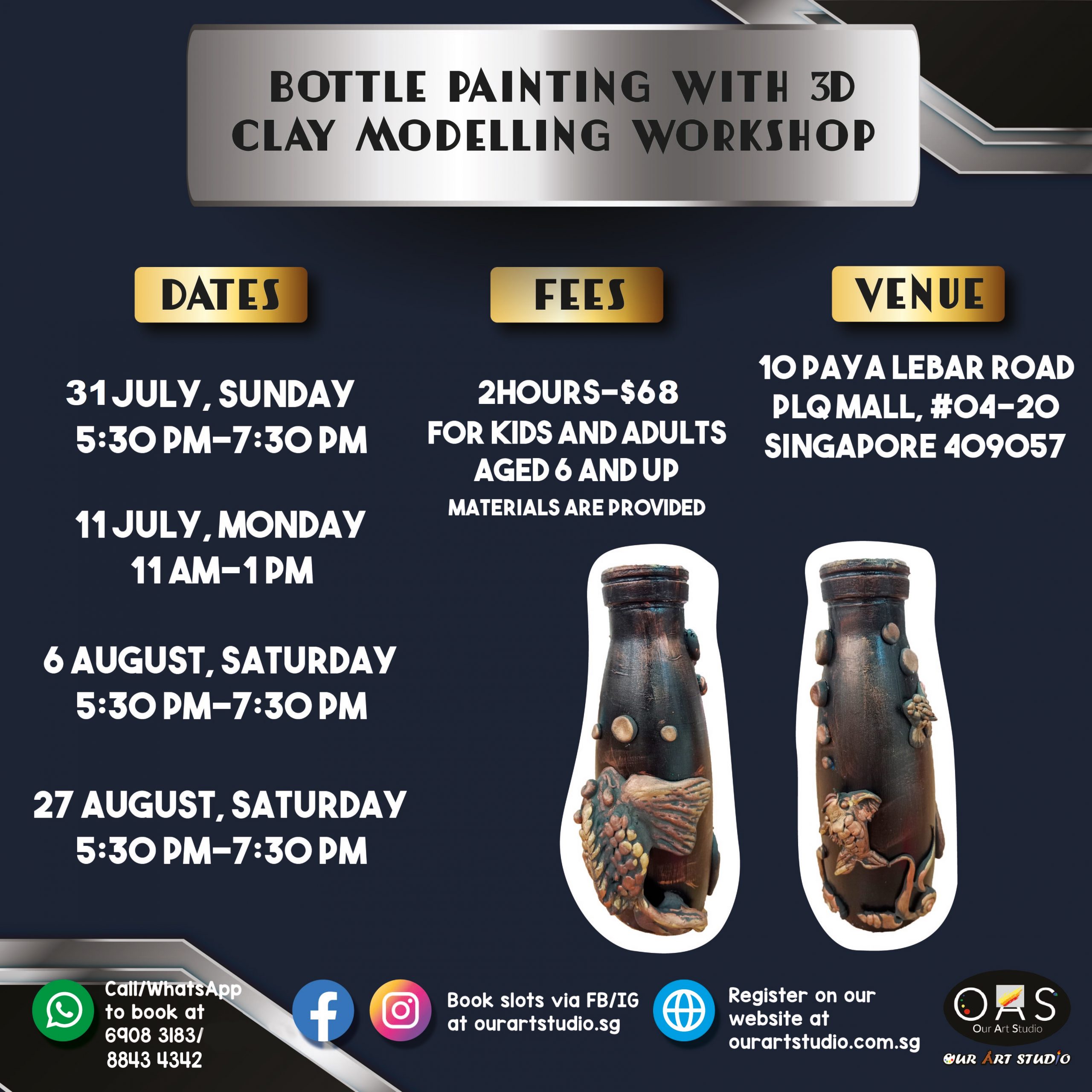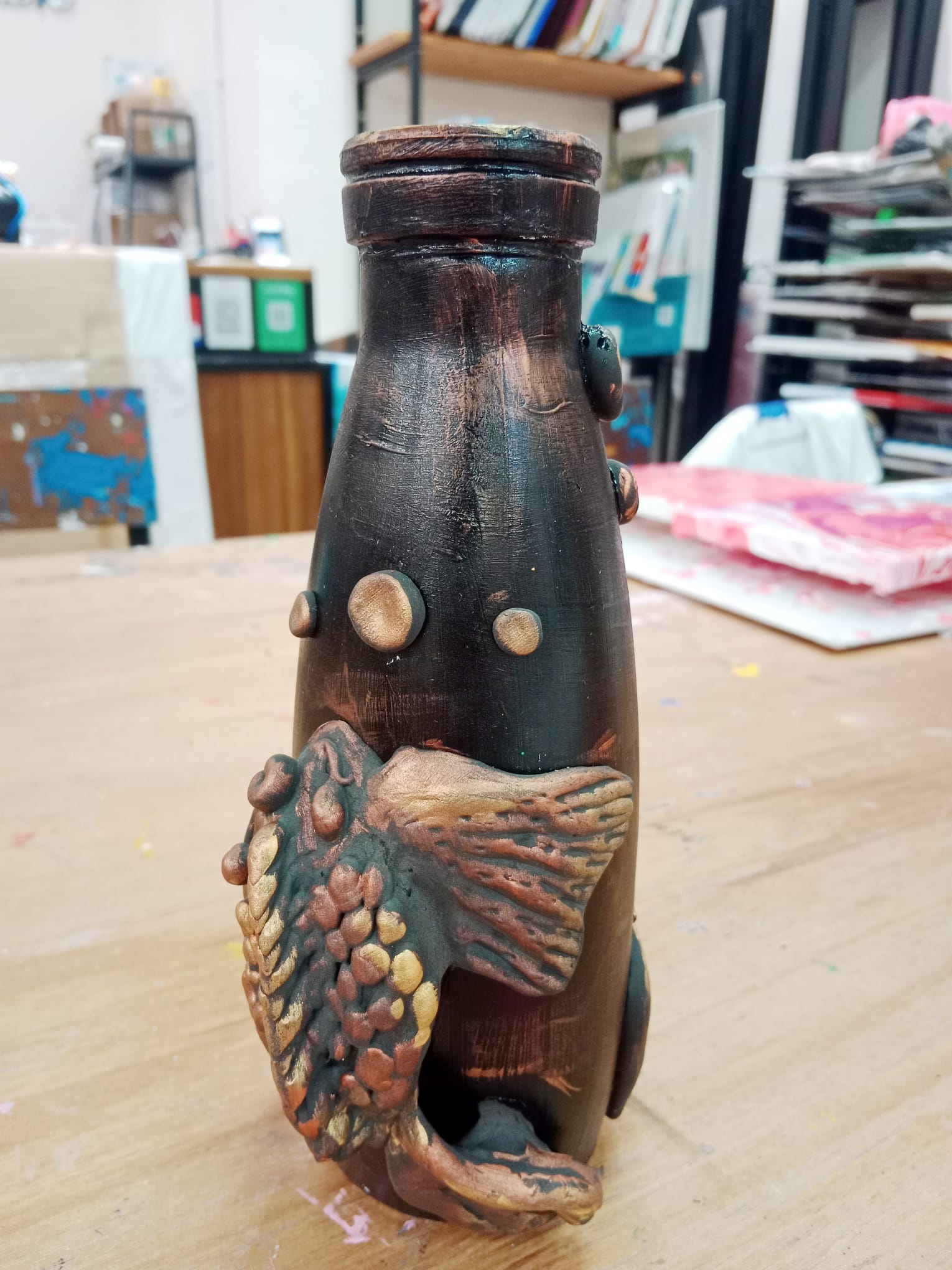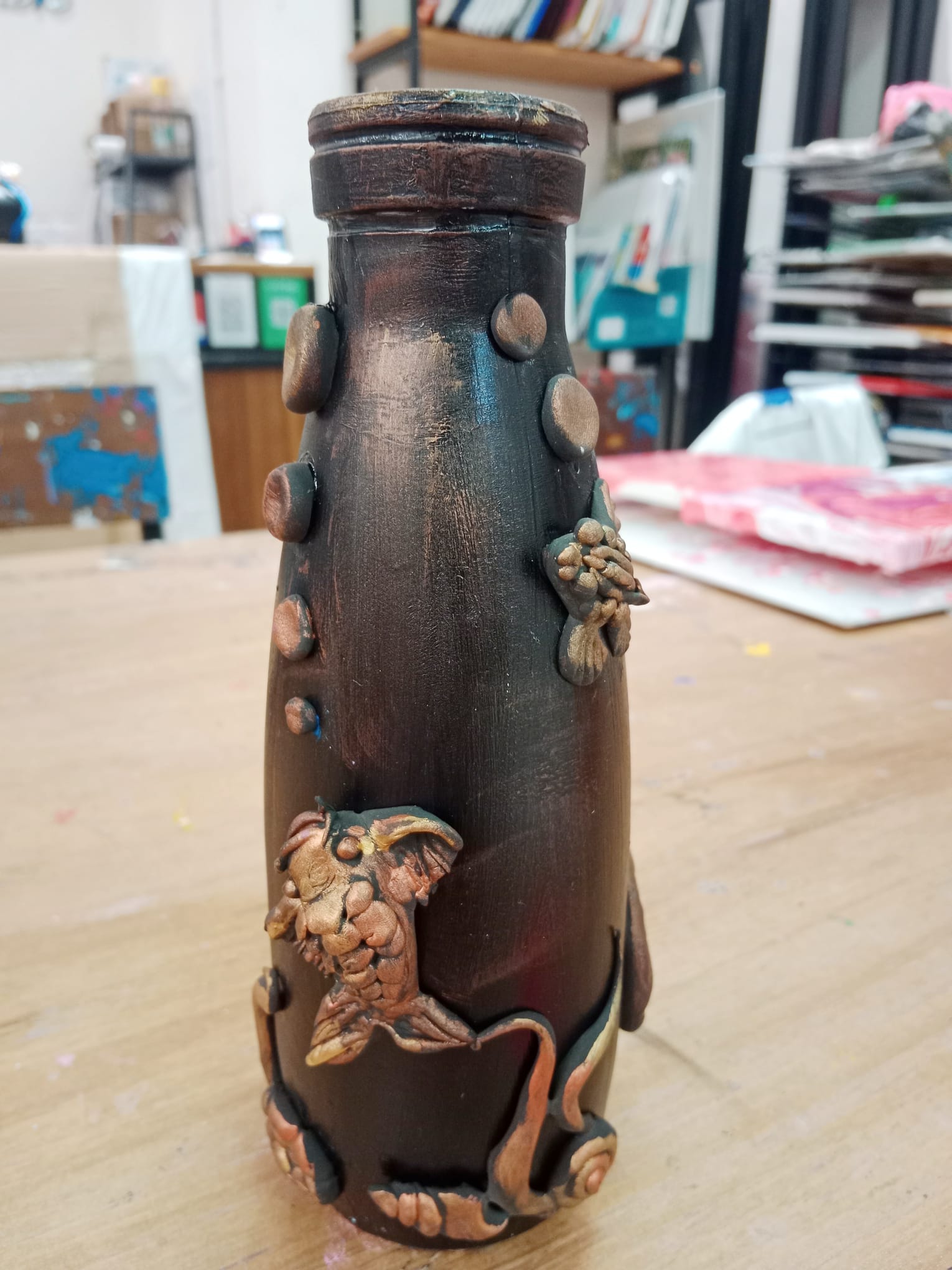 Bottle Painting and 3D Clay Modeling Workshop
Upcycle and bring your used glass bottles for this workshop!
Participants will learn how to paint on glass bottles to create the rusty metallic look and use clay modeling techniques to create 3D fishes on it.
– Participants are to bring along their own glass bottles for the workshop. Other materials will be provided.
– New/used bottles are suitable but used bottles are preferred as an effort towards recycling/upcycling.
– Bottles can be any shape with a recommended height between 12-20cm and diameter between 6-10cm
Workshop is suitable for adults and kids aged 6 years and up.