A Night To Remember 2021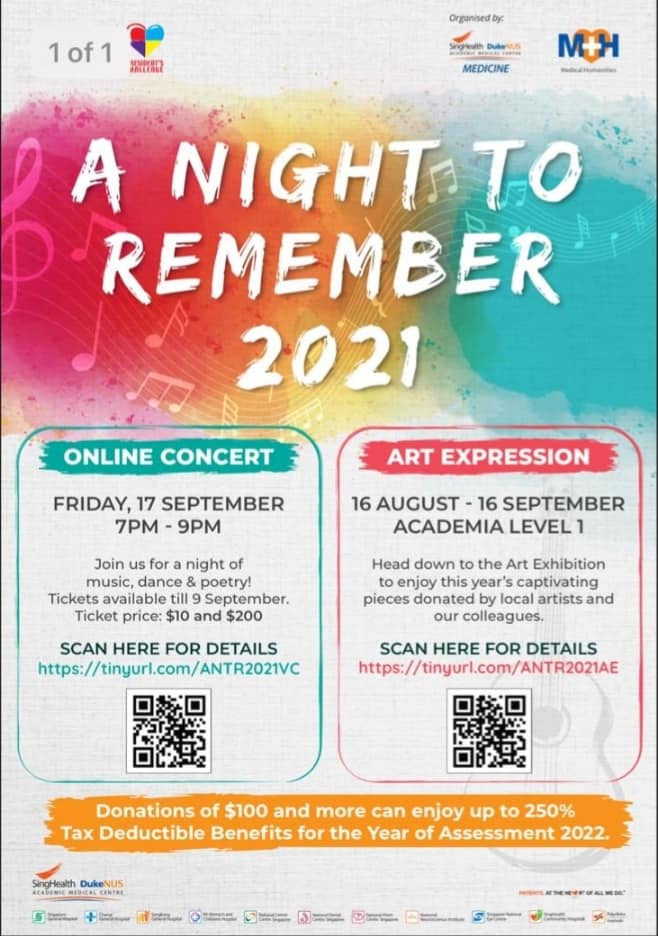 Our Art Studio is honoured to be invited by Singhealth to be a part of their annual charity event A Night To Remember. Some of our teachers and students donated their artwork to raise funds for this event. 
The donations collected this year will support the following five President's Challenge Benefitting Agencies:
1. Singhealth Fund (CGH HomeCare Assist)
2. Metta Welfare Association
4. South Central Community Families Service Centre
The artwork donated were displayed in an exhibition in Academia in SGH. Due to the pandemic, the public was not allowed to visit the exhibition but thanks to technology, we are able to view it online
OAS is grateful to be given this opportunity to contribute and we are very proud of our students and teachers who donated so generously.